R-STUDS Metric Threaded Rods – Steel Class A4, Flat Head
A4 stainless steel threaded rod for outdoor and damp conditions
Features and benefits
High-performance bonded anchors offer high load-bearing capacities
A4 stainless steel offers improved load-bearing capacities (relative to standard carbon steel)
Can be post-installed through fixture in some cases. (Consult technical advisory service)
Flat head for quick manual installation without a setting tool
Product information
Size

Product Code

Anchor

Fixture

Diameter

Length

Max. thickness tfix for:

Hole diameter

Max. thickness

d

L

hnom,min

hnom,std

hnom, max

df

tfix

[mm]

[mm]

[mm]

[mm]

[mm]

[mm]

[mm]

M8

R-STUDS-08110-A4FL

8

110

40

20

0

9

20

R-STUDS-08160-A4FL

8

160

90

70

50

9

70

M10

R-STUDS-10130-A4FL

10

130

48

28

0

12

33

R-STUDS-10170-A4FL

10

170

88

68

38

12

73

R-STUDS-10190-A4FL

10

190

108

88

58

12

93

M12

R-STUDS-12160-A4FL

12

160

65

35

0

14

50

R-STUDS-12190-A4FL

12

190

95

65

30

14

80

R-STUDS-12220-A4FL

12

220

125

95

60

14

110

R-STUDS-12260-A4FL

12

260

165

135

100

14

150

R-STUDS-12300-A4FL

12

300

205

175

140

14

190

M16

R-STUDS-16190-A4FL

16

190

71

46

0

18

66

R-STUDS-16220-A4FL

16

220

101

76

11

18

96

R-STUDS-16260-A4FL

16

260

141

116

51

18

136

M20

R-STUDS-20260-A4FL

20

260

117

67

0

22

-

R-STUDS-20300-A4FL

20

300

157

107

37

22

-

R-STUDS-20350-A4FL

20

350

207

157

87

22

-

M24

R-STUDS-24300-A4FL

24

300

132

62

0

26

-

M30

R-STUDS-30380-A4FL

30

380

181

76

0

32

-
Applications
Satelite dishes
Balustrading & handrails
Safety barriers
Starter bars
Gates, wickets, fences
Lamps
Stadium seating
Gratings
Fixing electrical boxes, sanitary ware, cable trunking, etc.
Installation guide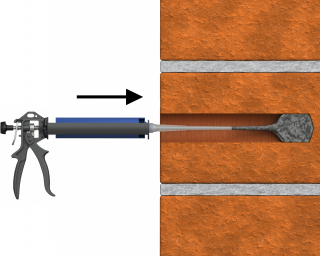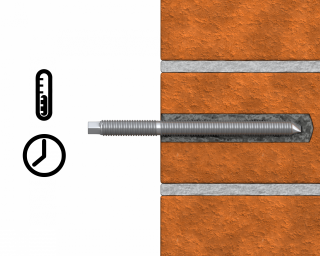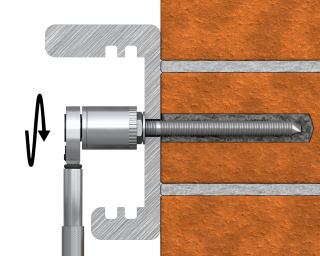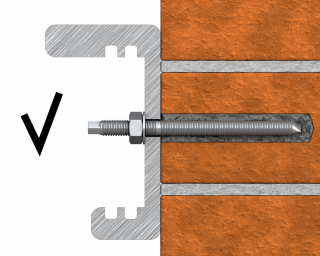 Drill hole to the required diameter and depth for stud size being used.
Clean the hole thoroughly with hand pump and hole brush
If required, insert the mesh sleeve into position
Fill hole with the required resin to the recommended fill level. (Follow the relevant instructions for the resin product)
Insert the threaded stud slowly and with a slight twisting motion, until the required embedment depth is reached
Leave undisturbed until curing time of resin has elapsed
Attach fixture and tighten the nut to the required installation torque
Downloads
Need documents for other product? Visit our Technical Library.
go to library
Contact us to get information about product availability and its price
Something went wrong... Please try again.
Fill in the form with your details and send request for a R-STUDS Metric Threaded Rods – Steel Class A4, Flat Head
Your request will be sent to our sales department. Please note this is not a purchase order.