R-STUDS Metric Threaded Rods – Steel Class 10.9
Threaded rod 10.9 grade steel for use with bonded anchors.
Features and benefits
Can be post-installed through fixture in some cases. (Consult technical advisory service)
Hexagonal head for convenient use with torque wrench
Threaded rod mades of carbon steel class 10.9 is suitable for outdoor use and in damp conditions
Class 10.9 provide much more greater tensile and yield strength than the ordinary class 8.8
Threaded rods provide high strength and good wear resistance
Applications
Oil and gas industry
Pharmaceutical processing industry
Fastening with bonded anchors
Barriers
Curtain walling
Heavy machinery
Safety barriers
Public seating
Heat exchangers
Installation guide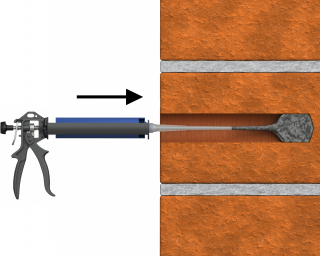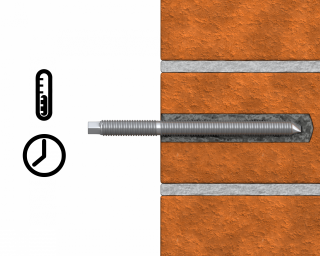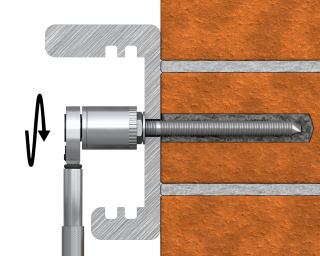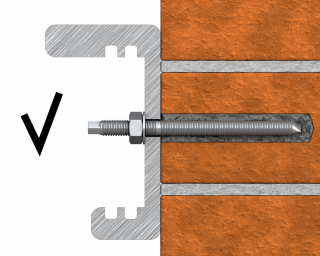 Drill hole to the required diameter and depth for stud size being used.
Clean the hole thoroughly with hand pump and hole brush
If required, insert the mesh sleeve into position
Fill hole with the required resin to the recommended fill level. (Follow the relevant instructions for the resin product)
Insert the threaded stud slowly and with a slight twisting motion, until the required embedment depth is reached
Leave undisturbed until curing time of resin has elapsed
Attach fixture and tighten the nut to the required installation torque
Downloads
Need documents for other product? Visit our Technical Library.
go to library
Contact us to get information about product availability and its price
Something went wrong... Please try again.
Fill in the form with your details and send request for a R-STUDS Metric Threaded Rods – Steel Class 10.9
Your request will be sent to our sales department. Please note this is not a purchase order.