R-TFIX-CAP63-EPS Polystyrene cap
Post-installed polystyrene cap reduces heat transmission and results in a homogenous insulation surface
Features and benefits
Post-installed cap reduces heat transmission at fixing points
Results in homogeneous and smooth insulation surface
Cost-saving solution, as countersunk installation allows selection of shorter fixings.
Product information
Product Code

Material

Diameter

High

d

L

[mm]

R-TFIX-CAP63-EPS-W

white polystyrene

63

10

R-TFIX-CAP63-EPS-G

gray polystyrene

63

10
Base material
Polystyrene (EPS) Boards
Applications
Façade construction (ETICS)
Polystyrene boards
Polyurethane boards
Installation guide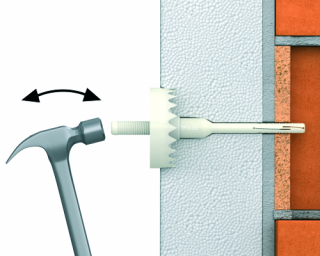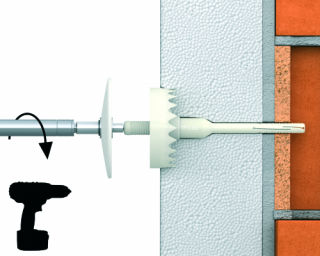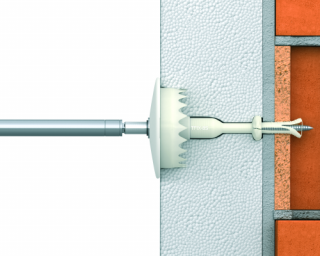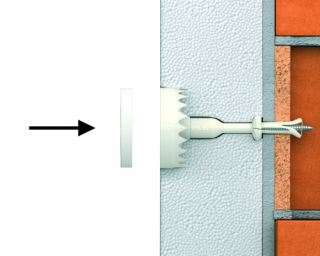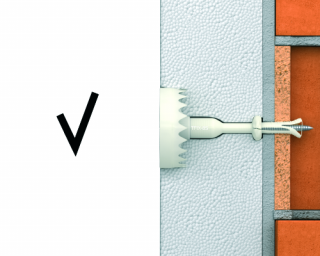 Drill a hole of required diameter and depth
Drilling depth of min 40mm in A,B,C,D materials and 80mm in Aerated Concrete Block
Lightly tap the plastic sleeve through the insulation material into hole with a hammer, until fixing depth is reached
Embedment depth of min 25mm in A,B,C,D materials and 65mm in Aerated Concrete Block
Tighten screw (using special TFIX-8ST-TOOL setting tool) until fixing is secure and flush with insulation material
Insert cap into countersunk hole in insulation
Downloads
Need documents for other product? Visit our Technical Library.
go to library
Contact us to get information about product availability and its price
Something went wrong... Please try again.
Fill in the form with your details and send request for a R-TFIX-CAP63-EPS Polystyrene cap
Your request will be sent to our sales department. Please note this is not a purchase order.